ochs und junior
Welcome to the ochs und junior workshop in Lucerne! ochs und junior is a four person team in Lucerne, Switzerland ready to apply their unique talents to creating the perfect watch for you. Romana Fox assembles each ochs und junior, CEO Beat Weinmann handles all sales and after-sales service, and Cail Pearce designs and authors our communications. The free-spirited mastermind behind ochs und junior watches is Ludwig Oechslin.
Our Lucerne workshop is the exclusive location where ochs und junior watches are sold. Of course, your personal ochs und junior can be shipped worldwide via FedEx! We invite you to make an appointment to visit us. It would be our pleasure to serve you an ambitious espresso from our Dalla Corte evo2!
ochs und junior AG
Zürichstrasse 49
CH-6004 Lucerne
Switzerland
Directions and travel tips
Beat Weinmann
Cofounder and CEO Beat Weinmann's desk is at the entrance to our workshop. Bustling Zürichstrasse is just outside his window! In addition to serving as head of production, Beat sells each ochs und junior and is the client's direct contact for all after-sales service. Beat will be your personal host when you visit our workshop. With grace and consideration, he will ensure your visit to our workshop is a memorable one. Beat can answer all questions about ochs und junior watches, and it would also be his pleasure to provide personalized tips for your visit to Lucerne and the surrounding area.
Ludwig Oechslin
As this sneaky photo illustrates, cofounder Ludwig Oechslin is hard to catch….splitting his development time between the Lucerne workshop and his workshop in La Chaux-de-Fonds. When at his desk in the ochs und junior workshop, he collaborates with Sandra on watchmaking projects, Cail on communications, and Beat on production plans. He has an almost insatiable appetite for espresso. Each time Beat and Cail make an espresso for themselves or a guest, they make one as well for Ludwig!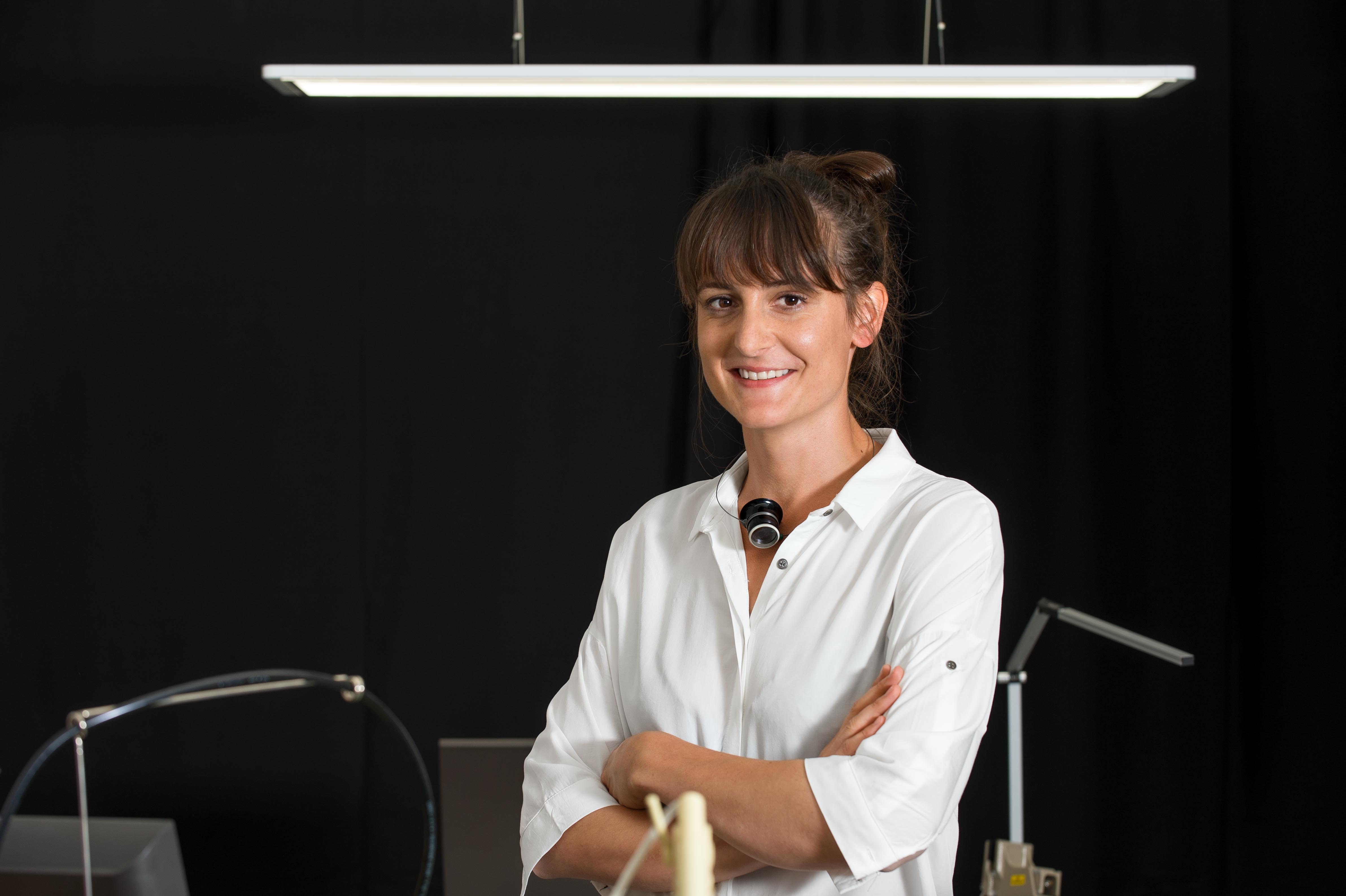 Romana Fux
Romana Fux serves as Ludwig Oechslin's technical assistant and hand-assembles and hand-regulates each ochs und junior. She also takes on numerous special projects. Her watchmaker station is in the back left corner of the workshop  –  integrated with the team, but with enough space for her to concentrate even with visitors.
Cail Pearce
Former Google user experience researcher Cail Pearce authors and designs all of ochs und junior's communications, including its website! Cail and his wife BinBin moved to Lucerne from California in January 2013. Cail has a standing desk in the center of the workshop (a super vantage point for communicating ochs und junior's watches and business), but really his desk is the entire workshop, moving from the seating area with guests, to the main discussion table, to Bea Weinmann's photo studio in the back, to the kitchen for an extra strong espresso…
Lucerne
Lucerne might well be the most photographed city in Switzerland. For good reason – she's quite a beauty! But what isn't typically shown is what Lucerne is like for the locals who live here. This more intimate side of Lucerne is what we imagine our clients would be interested in should they come to visit. It would be our pleasure to introduce you to Lucerne through the eyes of photographer Bea Weinmann in the galleries below. Two new galleries ("Nature" and "City") are coming soon! For personal recommendations if you are planning a visit, please contact Beat Weinmann directly.
Galleries by Bea Weinmann.